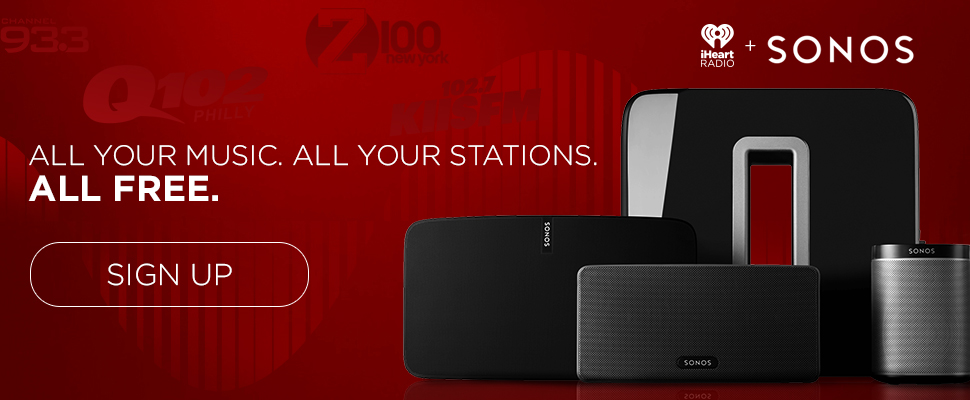 Listen to more than 1,500 live radio stations from coast to coast including pop, country, urban, rock, talk, and college.
Create your own free custom radio station from thousands of artists and millions of songs.
Set the mood with our Perfect For feature, including thousands of stations perfect for any activity, mood or situation.
ANYTIME, ANYWHERE, ALWAYS FREE.
Listen to your Favorite Radio Stations & Music Wirelessly with iHeartRadio on your Sonos.
The Sonos smart speaker system streams all your favorite music using your home's WiFi network.
Listen to one song in every room, perfectly synced. Or different songs in every room, simultaneously.
Control all your music and speakers with the free Sonos app, for Android™, iPhone® or iPad®.
Learn more about Sonos »